Special Alternative Music Contra Dance
We're having a Scout House fundraiser benefit Contra Dance on Saturday, Sept 9 at 8:00 in our hall at 74 Walden Street, Concord, MA 01742.
Alternative Music includes Latin, pop, blues, club, rock n roll--all edited to fit contra dancing. Calling by Lisa Greenleaf. Dereck Kalish will be providing professional sound. Special lighting (but no bright flashing ones) to help set the mood.
Come and help support our treasured Scout House venue - we look forward to seeing you on the dance floor! This is a fragrance-free event, please avoid the use of scented body and laundry products in support of our allergy sensitive dancers. Please bring clean, soft-soled shoes for dancing to protect our newly refinished floor.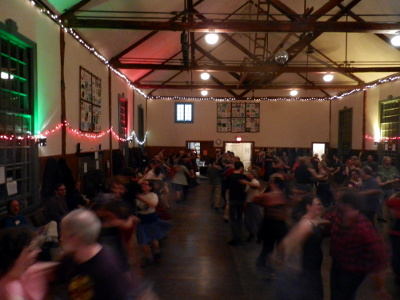 Admission: Adult $15, 21 and under: $10. We'll gladly accept additional donations, too! Please bring cash or check for payment. Admission or donations above cash value are a deductible contribution as allowed by law (the Concord Scout House, Inc. is a 501(c)(3) non-profit organization).
The Famous Dancer's Goody Bag Raffle: We all look forward to this! The basket has admission tickets to area dances, as well as useful items for any dancer. Tickets on sale at the dance.
Help us out with publicity! Share the event with your friends or print a flyer to post at your local dance or library, etc.