Fundraiser Contra Dance with Childsplay and Lisa Greenleaf
We're having a Scout House fundraiser benefit Contra Dance on Monday, November 13, 2017 at 7:30 in our hall at 74 Walden Street, Concord, MA 01742.
Childsplay is a collection of outstanding musicians who play violins made by Boston area craftsman Robert Childs - a select subset of this year's tour musicians will play for our dance. Calling by Lisa Greenleaf. Both Childsplay and Lisa are generously donating their services to benefit the Scout House. We'll have special lighting (but no bright flashing ones) to help set the mood.
Come and help support our treasured Scout House venue - we look forward to seeing you on the dance floor! This is a fragrance-free event, please avoid the use of scented body and laundry products in support of our allergy sensitive dancers. Please bring clean, soft-soled shoes for dancing to protect our lovely dance floor.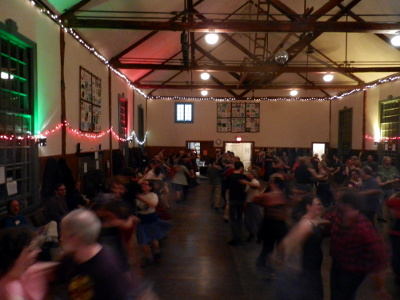 Admission: Pick a Price - Adult $20, 15 or $10; 21 and under: $15, 10 or $5. We'll gladly accept additional donations, too! Please bring cash or check for payment. Admission or donations above cash value are a deductible contribution as allowed by law (the Concord Scout House, Inc. is a 501(c)(3) non-profit organization).
Help us out with publicity! Share the event with your friends or print a flyer to post at your local dance or library, etc.
Bring some extra cash to browse the Skirt and Shirt sale - gently worn clothing items to contribute style to your dance floor presence! All items $10 or less with all proceeds benefiting Concord Scout House, Inc.